Dave Boston's
Solo Work
- Gallery
- Store
- Contact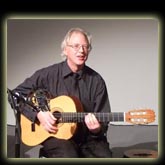 Dave Boston, born and bred in Napier, NZ started playing guitar at age 10, and has been playing professionally for over 30 years. Despite rarely performing outside Hawkes Bay, New Zealand, he has still managed to have played with Billy Gibbons, Nathan Haines, Debbie Harwood, Jackie Clark, Tom Shasplin, and various other "out of towners".
Dave was awarded a QSM (Queen's Service Medal) in 2009 for services to Music.
Dave calls himself "Jack of all trades, master of none" and plays Classical, Jazz, Blues, Rock, Flamenco, and Contemporary styles of guitar.
Daves main influences are:
Bireli Lagrene, Paco De Lucia, Robben Ford, Steve Lukather, George Benson, Jimi Hendrix, Mike Stern and Django Reinhardt.
Daves solo repertoire consists of Classical and Flamenco standards (Asturias, Soleares, Recuerdos de la Alhambra etc) plus many original arrangements of tunes like Let It Be, Hey Jude, Higher Ground, Ticket To Ride, Once Were Warriors Theme, Country Calendar Theme. And country standards like Freight Train, Fishing Blues, Blowin' in the Wind plus jazz standards like Satin Doll, Ain't Misbehavin' etc.
Dave is well known for creating excellent solo guitar arrangements for specific events like weddings, conferences, art exhibitions etc.